Welcome to My Page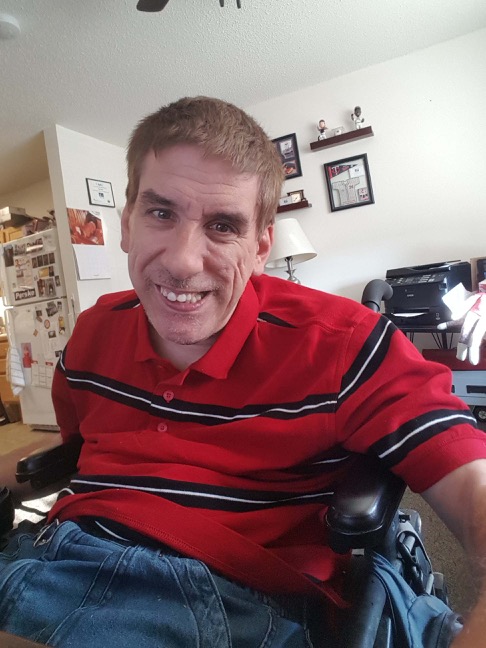 Hi I am Tom Reed. I was born in Minnesota with Cerebral Palsy which affects my muscles and speech but NOT my brain, however most people assume I cannot understand.
I have lived in my own apartment since 1986 with help from attendants. I use an electric wheelchair so I can go tooling and visit friends. Because my speech can be hard to understand, I have used a variety of Augmentative and Alternative communication devices. Currently, I use a Essence from Prentke-Romich

A few months ago, my lifelong dream became reality… I purchased a van! I am looking forward not having to be limited in where I go.
As a user of Augmentative and Alternative communication, (AAC) In August 2005, I sang the National Anthem prior to the Minnesota Twins game as part of Cerebral Palsy night at the dome using my Pathfinder. You can view the video of it here.
I was a member and chair of the Governor Advisory Council on Technologies for People with Disabilities. The council administers the states STAR program. STAR stands for System of Technology to Achieve Results. Besides this, I was on the board of directors for United Cerebral Palsy of Central Minnesota for 15 years, until I parted ways with them for various reasons. Some reasons were; I felt that I was not being listened to by fellow board members; When my mom died i was asked to place donations envelopes for them at her service; UCP seems to be serving less people with cp while focusing more on other disabilities. I was a board member for the United State Society for Augmentative and Alternative Communication. I was employed part time for the Institute on Disabilities at Temple University in Philadelphia as part of AAC-RERC for 5 years..
I use an IMac. Some of my favorite Mac links are:
---
AAC Resources
Search Engines
Newspapers on the Web
Sports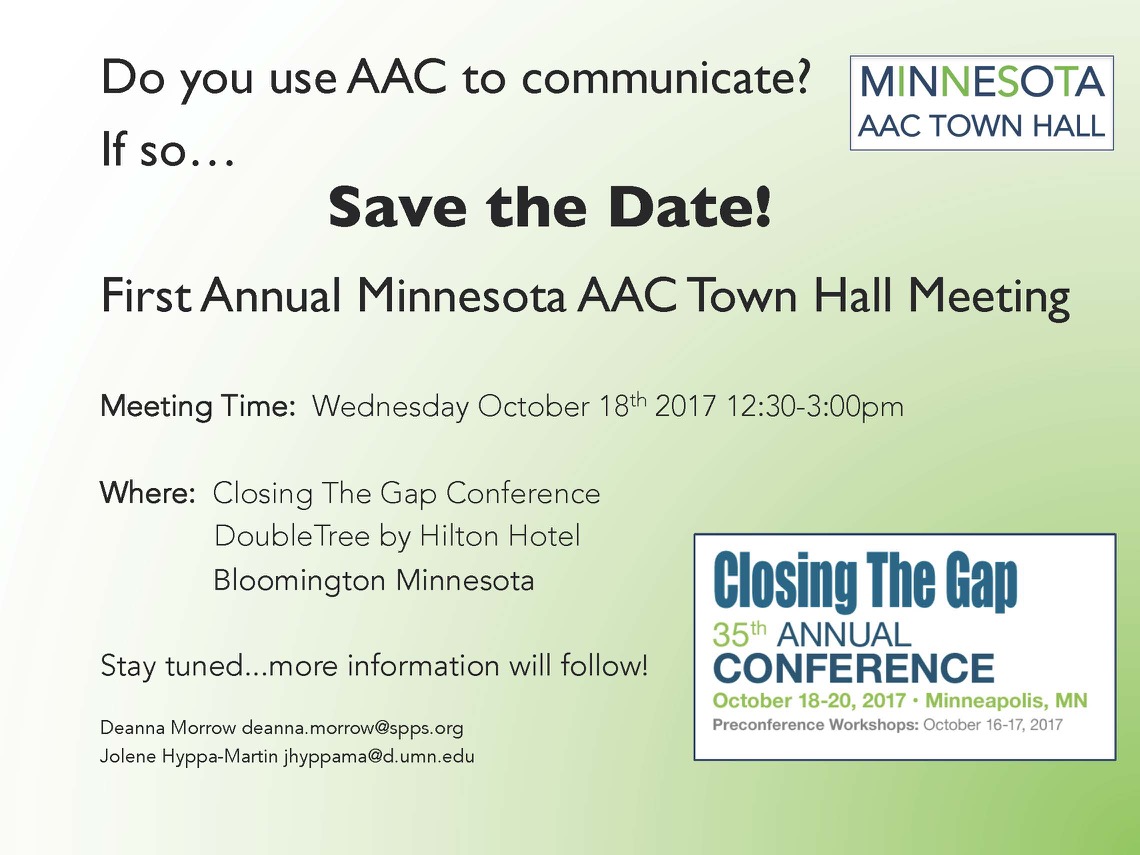 Last updated: April 2017
Copyright © 1999-2016. No personal photos may be re-produced without my written consent. send Tom mail